RIVERWARDS-RIVERWORDS
Songs for Mezzo Soprano and Guitar
Poems by Rob MacKillop / Music by Gilbert Isbin
Available on Amazon as Paperback and Ebook
Score 'Autumn' on You Tube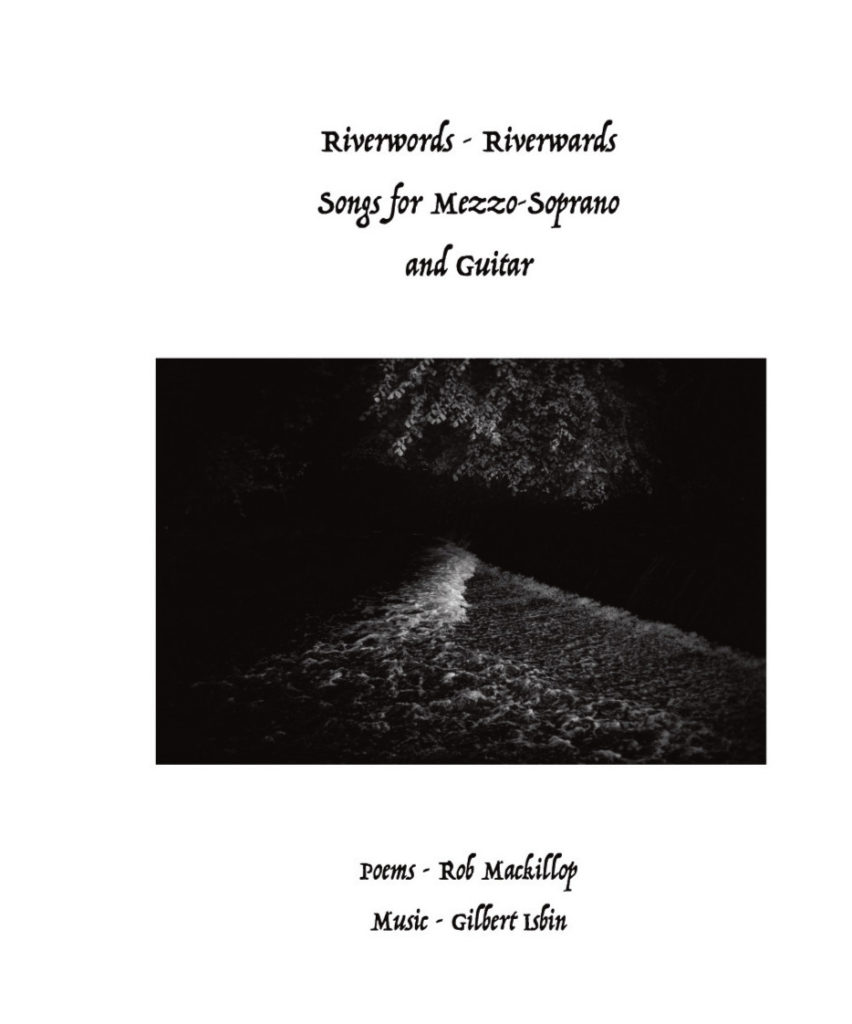 These accessible contemporary classical songs form a significant addition to the repertoires of mezzo-soprano and guitar duos. The eight songs can be performed together in groups, or individually. The lyrics are enigmatic, the music searchingly mellow.
5 LUTE SONGS on Amazon.com Listen to the music on Soundcloud
Enjoy some videos made by Didier Eeckhout on You Tube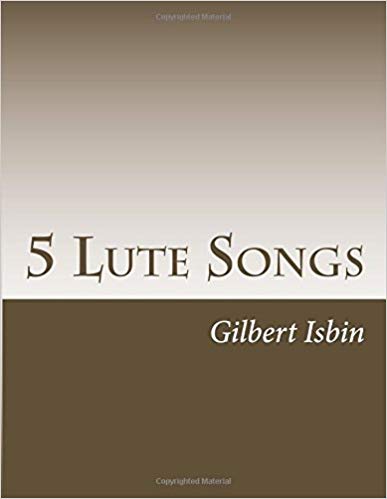 GREAT review on '5 Lute Songs' to be featured in the next Lauten-Info Ausgabe 2/2018 by Carsten Timpe !
In summary, Gilbert Isbin's latest work has further expanded the path to the modern art song for the lutenist and has enriched it with five interesting works, some of which are also playable for amateur sound artists. Of course, modern music on / for lute is not something for everyone, you also have to like that. For jazz fans and friends of modern classical music, access to these sophisticated art songs is probably not difficult at all.In any case, one must be grateful to the gifted Belgian composer Isbin for his intensive compositional undertaking of the lute, which continues once again the great tradition of the lute art song and at the same time creates beautiful music!
10 LUTE SONGS, Published by the UK Lute Society
Reviews in Lauten-info,Il Liuto, LGS Newsletter, Le Joueur du Luth