Interviews, Articles & Quotes
Interview Gilbert Isbin with 'Meet The Artist'
Excellent Article on Contemporary Lute Music by Silvia Amato in Hispanic Lyra N°25 with also attention to Gilbert Isbin's contribution to new lute music repertoire.
GELUIT/LUTHINERIE N°76 12/2018
Interview with Lieven Misschaert
A Polyphonic Approach To A Theme Part 1
GELUIT/LUTHINERIE N°77 03/2019
Interview with Silvia Amato on her thesis 'La Musica Moderna e Contemporanea Per Liuto'
A Polyphonic Approach To A Theme Part 2
Interview on Prepared Guitar Blogspot by Miguel Capon, May 2015
Interview on the CD  'RECALL' in NOSTALGIA  N°40 January 2003, The Magazine Of The Japanese Lute Society By David Van Ooijen
Interview on www. InMusic (Germany) in 2000 about the Gilbert Isbin Plays Nick Drake CD. 
Interview in Guitarnoise (USA) by A-J Charon
Article in NEW FOLKSOUNDS (NL) on Gilbert Isbin/Iep Fourier Duo
Article in FOLKRODDELS on Gilbert Isbin/Iep Fourier Duo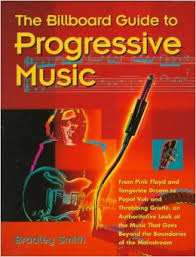 CONCERT REVIEWS
Isbin/Gauthier/Colpaert  Sagfabrik, Wien, Austria 19.05.2005
QUOTES
Lute Quarterly Vol. XLVII, N°4 (Lute Society of America) : Belgian lute player Gilbert Isbin is no average lute player. Originally a guitar player he has managed to fuze early music, folk music, and jazz into a unique blend to interpret historical music and create new music.£
Arthur Ness: 'I've enjoyed your lute pieces. There really should be more modern music for our instrument.
Brian Wright (composer, lutenist) : This music you are creating is beautiful, exciting and always stimulating
Dick Hoban (LSA) : This is very interesting music.'
Denys Stephens (UK Lute Society) : 'This is exciting and attractive lute music'
David Van Ooijen :It is good to see more and more modern music for lute is written, performed and published. This way our beloved instrument will be able to secure a place for itself in the future, not just in the past.