Gilbert Isbin, lute, acoustic guitar, compositions – Robbe Desmet, upright bass – Peter Vangheluwe, percussion
Highly melodic Jazz with colourful harmonies, contrapuntual lines and sophisticated rhythms.
The trio performs Gilbert Isbin compositions from the CD Yes Love and interpretations of works by Miles Davis, Bill Evans, Charles Mingus, Jan Garbarek,…
Gilbert Isbin combines jazz, contemporary classical music and early music on the lute and acoustic guitar. He has performed with American musicians such as bassists Carmeron Brown, Joe Fonda, Scott Walton or saxophonist Vinny Golia and European musicians such as Ernst Reijseger, Michel Godard, Hugh Hopper ,… He has released more than 20 albums and published appr. 400 compositions.
Robbe Desmet graduated from the Royal Conservatory of Gent in 2019. He studied bass guitar and upright bass with Nicolas Thys, Yannick Peeters and Janos Bruneel. In addition he received ensemble lessons from Bart Defoort, Pierre Vaiana, Tuur Florizoone, Christian Mendoza and Hans Van Oost. He attended workshops with David De Marez Oyens, Philippe Aerts and Reggie Washington,…
Percussionist Peter Vangheluwe is a longtime collaborator. He was already featured on the Gilbert Isbin CDs 'Blue Sounds And Touches' (1990 !) and 'Water With A Smile' (2004). He is a master of sophisticated rhythms and polyrhythms.
NEW CD ! YES LOVE
Buy, Download on Bandcamp, Parsifal, Discogs, KKBOX, Spotify, Google Play, Amazon, Napster,…
Concerts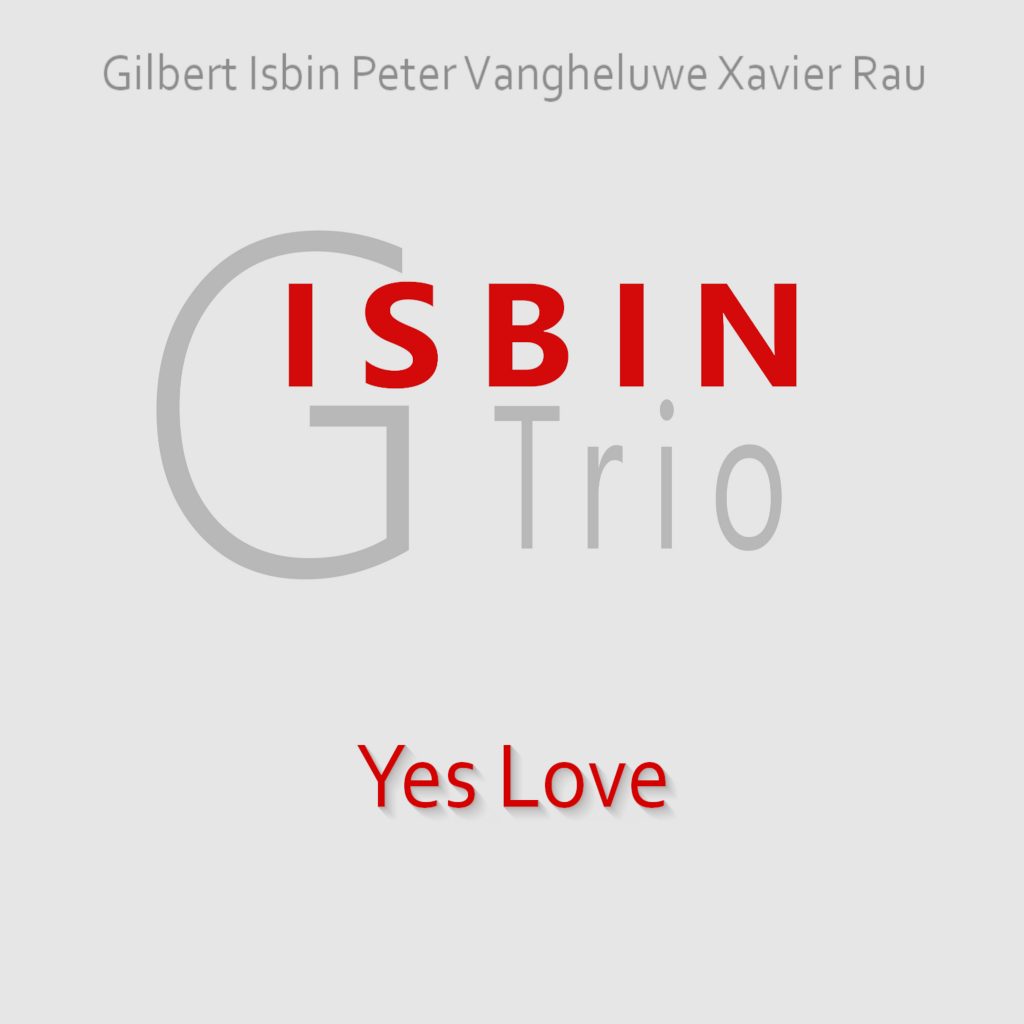 REVIEWS

Gilbert Isbin masters the lute as a reborn instrument with a contemporary twist'. (Bernard Lefèvre, Jazz'halo) Read the whole review. 'Each of the 12 pieces has a diiferent character, but is always recognizable due to the typical harmonies and timbres. And you can only say that of the big ones' (Jack Scholten, Tablatuur' Read the whole review
'What is striking, from the first listening, is the purity of the sound, the natural lyricism of the lute, well highlighted by an attentive and delicate rhythm section.' (Claude Loxhay, Jazz'halo) Read the whole review
'Yes Love is an album that really doesn't contain any weak composition and was created by three musicians who communicate flawlessly'. (Paul Godderis Jazz'halo) Read the whole review 'Overall, the new CD 'Yes Love' with the Isbin Trio is a highly recommended new release' (Carsten Timpe – Lauteninfo) Read the whole review
'Gilbert Isbin proves once again with 'Yes Love' that the professional use of the lute in combination with the right music companions can lead to extremely fascination listening material'. (Georges Tonla Briquet, Jazzenzo, Nederland) Read more
'Pure georgeous jazz'. (Hans Invernizzi, Jazzflits N°331) Read more
'Truly wonderful music! Your original compositions are incredibly unique and inspired! You have developed such an original sound and approach to both composing and performing with the trio'. (Stephen Anderson, guitarist and author of Visions, a book on Lenny Breau's Music)
'Isbin has found the perfect alliance between simplicity, beauty and spirituality.' Review Dragon Jazz (Pierre Dulieu)
Although the setting is modern, yet the lute remains it true self. A wonderful CD' Geluit/Luthinerie, Frank Schaffels 'Isbin has a beautiful tone and his compositions are soothing, but also endearing.' Jazz&Mo, Geert Ryssen

Interview on Magazine-Audio.com
Interview EXIT N°303
Interview Brugsch Handelsblad
PROMOVIDEO
Liner Notes
Gilbert Isbin is a consummate musician and a gifted composer. Over the years he has worked and recorded with some of the finest musicians in the jazz and improvisation scene such as Cameron Brown, Joe Fonda, Scott Walton, Hugh Hopper, Jeff Gauthier, Vinny Golia, John Ruocco, Ernst Reijseger, Jaap Blonk, Michel Godard, Wolfgang Reisinger, Chris Joris, … His style is very poetic and influenced by jazz, early music and contemporary classical music. Isbin plays both electric and acoustic guitars, and only a couple of years ago he started studying and playing the lute. His compositions (guitar, lute and ensemble) are published by Berben Edizioni Musicali, Mel Bay, The UK Lute Society and Kindle Publishing (Amazon).
On many occasions Isbin has worked with double bassist Xavier Rau and percussionist Peter Vangheluwe. The word uncommon comes up when describing his unique lute-led trio with a double bassist and a drummer. "Yes Love" is the fruitful result of their intense collaboration. Although mostly Isbin's own compositions there is also that great Bill Evans/Miles Davis classic "Blue In Green", as well as Jan Garbarek's "Singsong", a wonderful melody with constant harmonic modulations. "Wawacou" and "Troubled" from Isbin's "Spring Cleaning" album get fresh new arrangements. "Gift To The Fall" is from the "Venice Suite" CD and sounds very airy and open. Isbin's melodic lines and Rau's warm and full-bodied sound are coloured by the intelligent fills of percussionist Vangheluwe. The recording engineer has done an amazing job and the music has a crystal clear and sparkling sound. This album is a treat for all music lovers. (Jos Demol Nov.5th 2019)